Xamarin Shell Flyout menu greyed content
Hi,
I have a xamarin shell application with a flyout menu.
When I open the menu inside the iOS application the right content isn't greyed.
In the Android application this is the default behavior.
On iOS, I would like to have the same behavior as Android.
Here the Xaminals application as example.
Android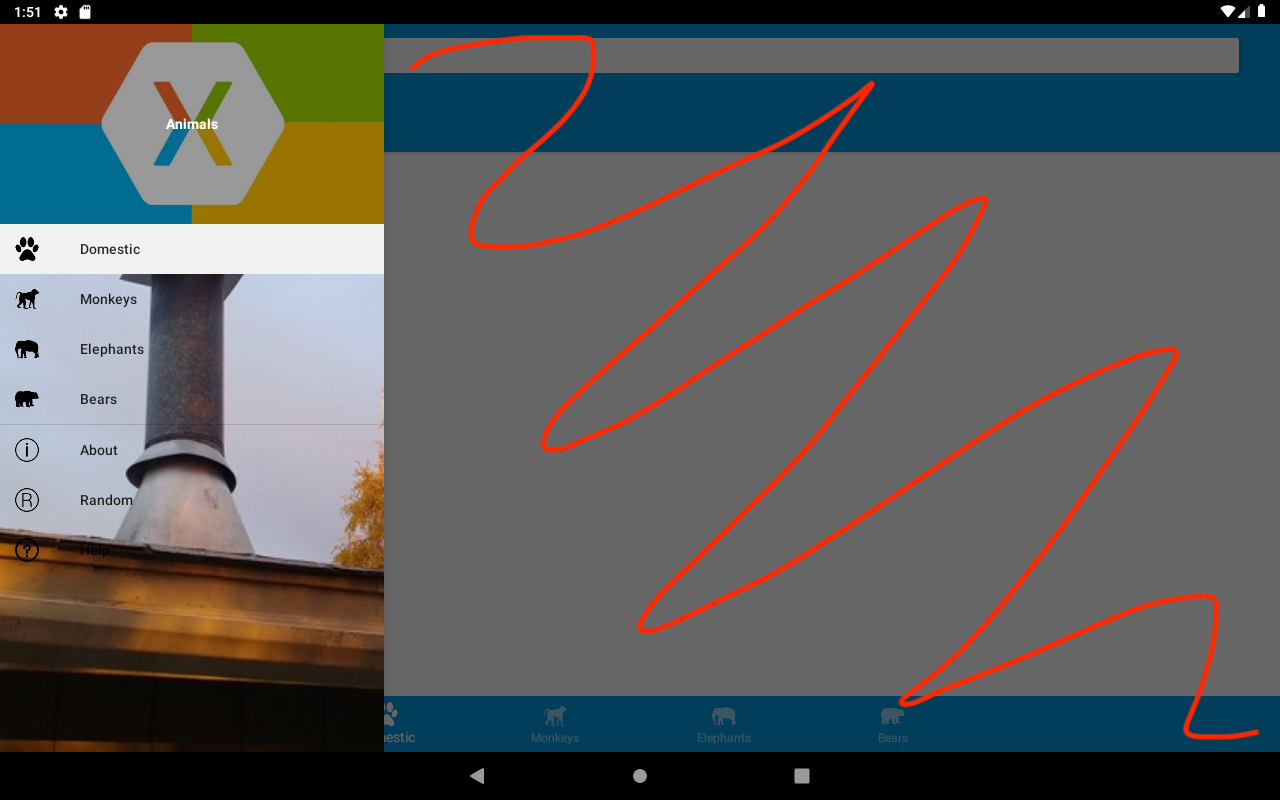 iOS


Anyone can help me?
Thank you!
Tagged: