There's a new version of Gone Bananas (called GoneBananas2) in the samples repo here:
https://github.com/mono/cocos-sharp-samples/tree/master/GoneBananas2
This version includes several smaller changes, as well as updates for various screen sizes and an Apple Watch app, which acts as a remote game controller.
You can see a video of that here: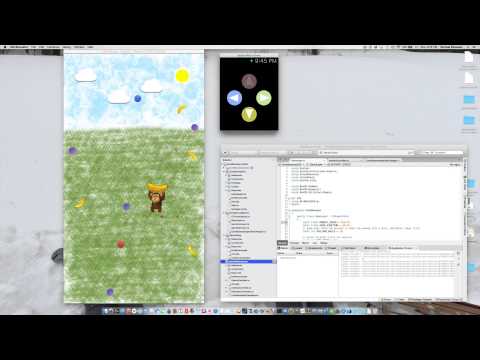 I mainly tested this version against iOS and Android although I'll be updating the Windows platforms in the future (including adding support for Windows Phone 8.1).
The old GoneBananas version is still available too for consistency with the walkthrough doc.