Unable to run apps in Android Player using Xamarin Studio
Dear Exparts
I have created Android apps in Xamarin Studio. But for some need I have to install Visual Studio 2015 Community edition in to my system and updated Xamarin Studio as well, But the problem now is whenever I am trying to run my early developed Xamarin Android app program it is launching Android Player but in Xamarin Studio it is showing "Starting Nexus 5 ( KitKat )" or what ever the emulator name is and it is not moving forward .. refer to the image .
Can any one guide me on that...???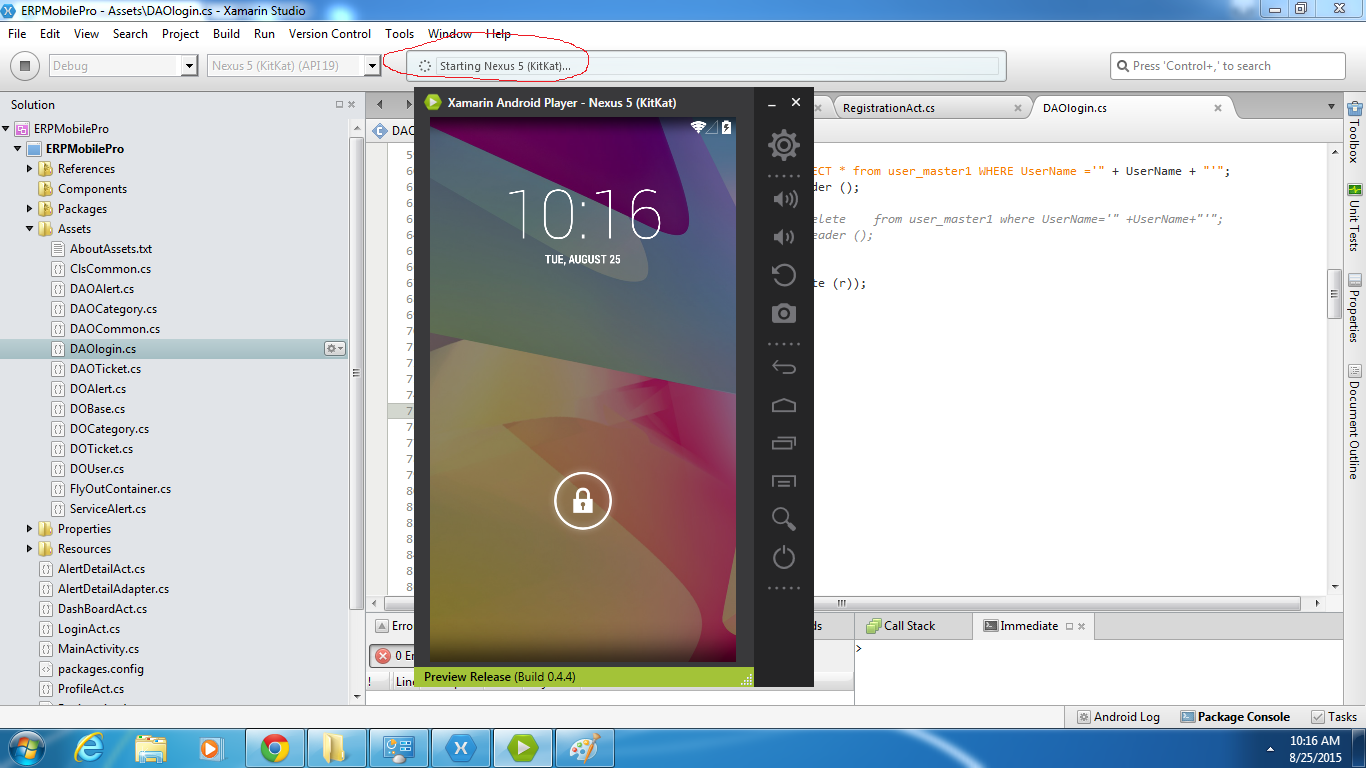 I have seen that like me so many users are facing same problem but It is most unfortunate that... no Xamarin expert is helping us to resolve that.... really frustrating. If you have bugs in latest build then why you people released the build..? No testing ..nothing.....