We are excited to announce that the Xamarin Forums are moving to the new
Microsoft Q&A experience
. Q&A is the home for technical questions and answers at across all products at Microsoft now including Xamarin!
We encourage you to head over to
Microsoft Q&A for .NET
for posting new questions and get involved today.
Is this Thread old? Can't select Build Architecture
http://developer.xamarin.com/guides/cross-platform/macios/32-and-64/
Looking down in the Xamarin.Mac section it says there should be an option to select the architecture. I'm building some static libraries with x86_64, and I want to link them, but I think it's not recognizing my static library APIs because it's selecting i386 by default.
See attached screenshot for more details. There's no option to select architecture.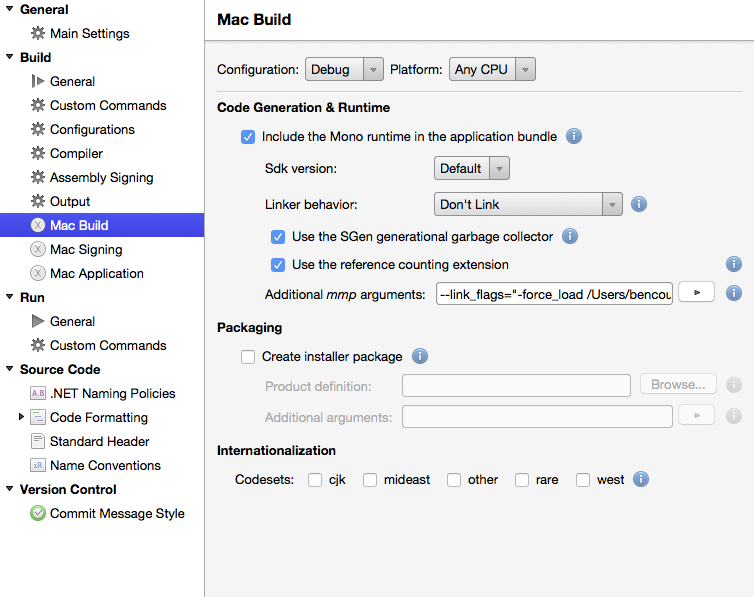 Tagged: