REPL was unable to load Xamarin.ZUTest.dll
I want to create a UI test for my Xamarin.Android application but whenever I call the app.Repl(); mehtod, the console opens and shows me the following error: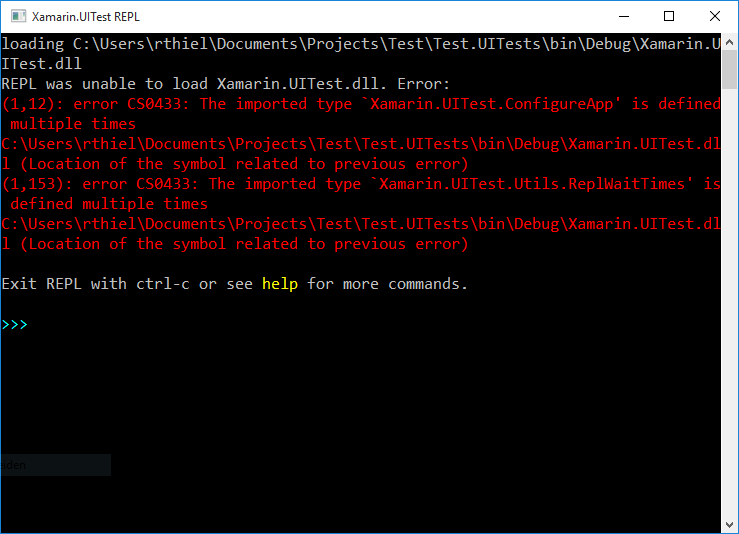 I tried several versions of the Xamarin.UITest package (0.7.1, 1.0.0 and the pre-releases) but none of them worked.
It drives me crazy since hours.
Any ideas?
Tagged: