Announcement:
The Xamarin Forums have officially moved to the new
Microsoft Q&A experience
. Microsoft Q&A is the home for technical questions and answers at across all products at Microsoft now including Xamarin!
To create new threads and ask questions head over to
Microsoft Q&A for .NET
and get involved today.
Command "Debug.LiveInspect" is not available.
Hello all,
I have Visual Studio 2017 and command for run Xamarin.Inspector is not available.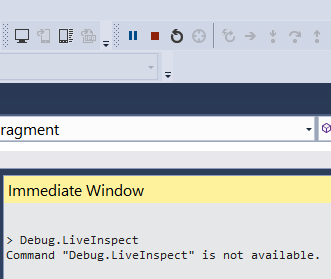 Any ideas why so?
Tagged: