Here's a link to my presentation from Indy.Code() on native development versus "native cross-platform".
Enjoy, and please provide feedback!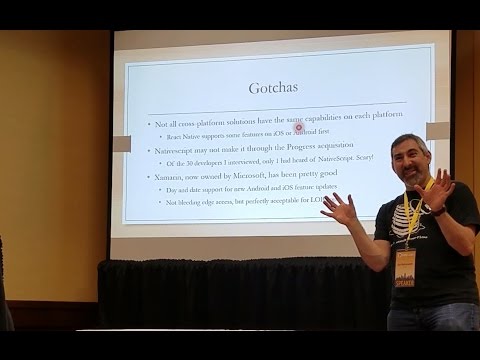 Here's the synopsis:
From my March 31, 2017 presentation at Indy.Code() https://indycode.amegala.com
Should you write your app "native" or use a "cross-platform" solution like React Native, Xamarin, or NativeScript? The new wave of native-cross-compiling solutions provide significant cost savings, code reuse opportunities, and lower technical debt. Does wholly native, per platform development, still play a role in future mobile development? Let's discuss together.
In this presentation, we'll discuss:
• The growth of native, hybrid, and cross-platform mobile development solutions
• Cost analysis of multiple native and cross-platform apps
• Considerations for each native and cross-platform solution
• Lessons learned
Slides are available here: https://t.co/5iLhEoEfen
Stay up to date with my blog: http://auri.net
If you have any questions, I'm happy to answer them! Please email me or ask on Twitter.