Newbie here.
I'm stuck in a problem. When xamarin compiles in debug, the application works perfectly on emulators or cell phones.
But when I try to deploy in release mode, the app crashes after splash screen.
I've tried to solve by changing some settings in Android Options and this is how my Android Options are today: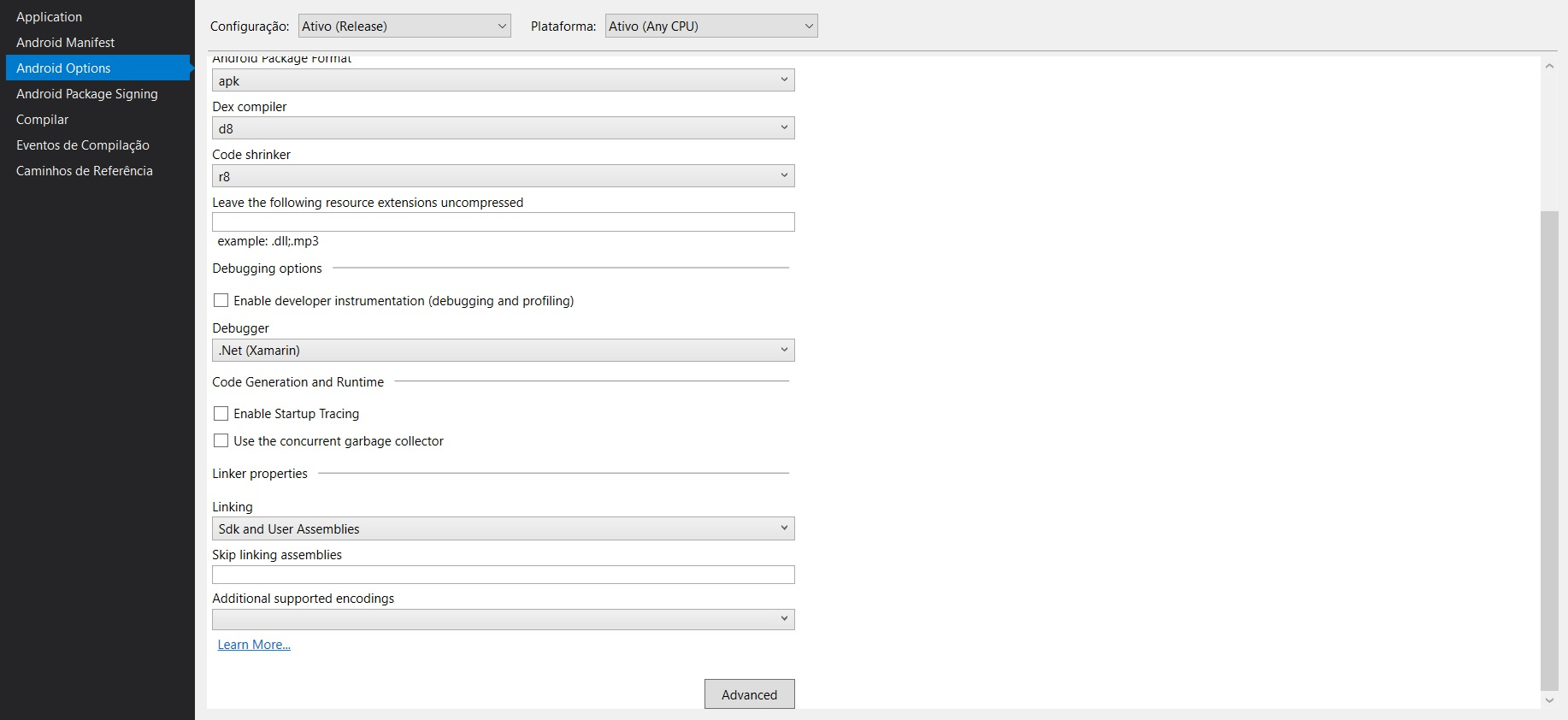 What I've done until now
1 - Change Linking:
When I set None or Sdk Assemblies, the app doesn't crash after splash screen, but crashes into multiples pages.
When I set Sdk and User Assemblies, the app crash after splash screen.
2 - Optimize Code into Compile Options:
When I uncheck this option, the app works but the size is too large for an apk.

I'm sorry if I didn't put everything needed to analysis.
Note: VS doesn't give any errors, compiling everything apparently ok.