Hello
I'm currently trying to create an app where I need the user to take images either from the camera or from the image gallery and insert the into a table.
The images needs to be stored together with som SQL data.
I'm trying to make the images show up in something similar to a GridView whenever the user adds og takes the images, however I'm having trouble implementing this.
So far I got this from xamboy.com/2019/03/12/select-multiple-images-and-videos-in-xamarin-forms/


But the code is old, and hard to implement on later Xamarin.forms builds - at least I can't get it to work.
I want to put it in where the black boxes are in the below image: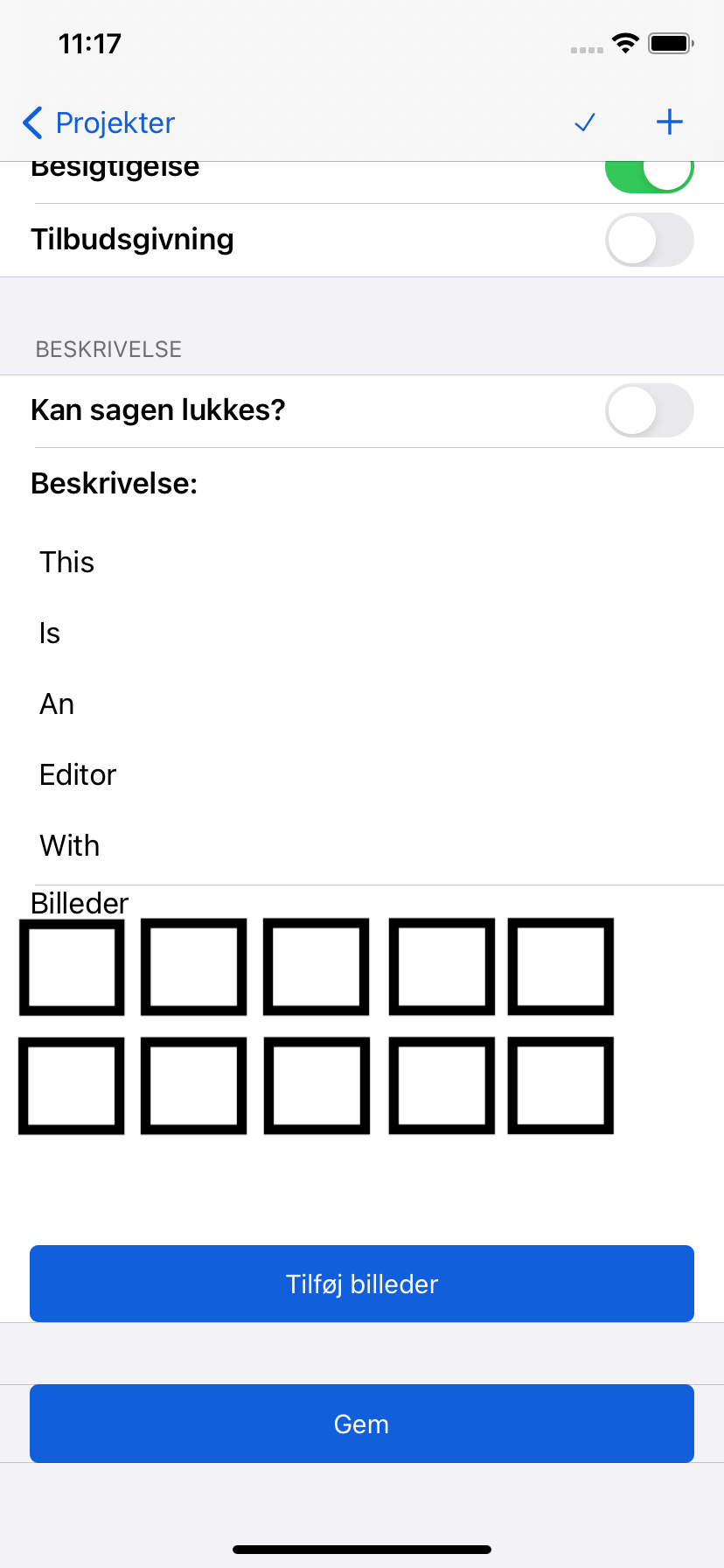 My current app is using the build in MediaPicker in Xamarin.Essentials prebuild 1.6, and I would like to save each image in a grid as show in the image, but the the grid needs to create it self including the image containers (I can set the image source in code behind, but can't figure out how to create the image container and stack them in a grid.
I really hope someone can help or has a good idea.