MvvmCross System.TypeLoadException on Forms.Init with Latest Xamarin.Forms
I am trying to get a simple MVVMCross Android Application working with XamarinForms 4.x. This uses two Project Application.Core and Application.Droid.
The MVVMcross Template defaults the Core project with Android.Forms 2.3.x and this build runs OK, but the VS2019 Visual Preview designer requires 3.6 or higher version of Xamarin.Forms. But as soon as I upgrade the MVVM Core Project with XamarinForms 4.2.x I start to get System.Type.LoadException 'could not resolve type with token 01000061 from typeof(expected class....
I have tried delete bins and obj folders, clean project and restarting VS2019 to no change. Downgrading back to Android Forms 2.x. does not reconcile the problem.
Can anyone advise which MVVMcross Application development works with Android Forms and VS2019 Designer, so I can design layouts and use MVVMcross.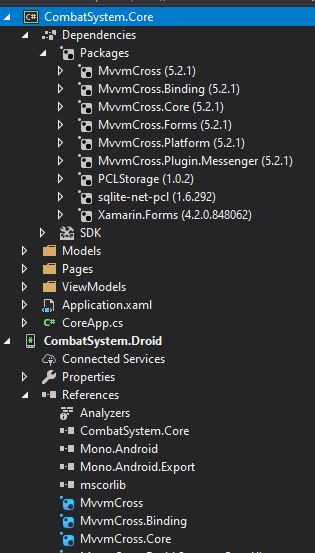 Tagged: