Hello,
I have started learning Xamarin in August, and now i am really liking it and i got a project to do. So, lets go to the problem i have:
Basically i am following this tutorial :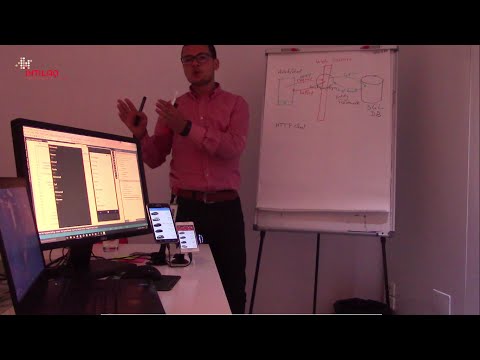 I am using asp.net and REST web service.
Now the problem is that he is using windows phone and windows phone connects to the localhost but not the android phone. So when i try to get some data by using the REST class i have here and trying to display it in a listview it doesn't get anything. The problem is it doesn't connect, so i changed it with the IP and the port which i got from this tool: https://marketplace.visualstudio.com/items?itemName=vs-publisher-1448185.ConveyorbyKeyoti
Now when i open Chrome in my phone and i use that IP and PORT it displays it like in laptop (they are in the same network) but when i use it in a string webservice url in the REST Class to convert it to json it doesn't get the data.
My REST CLASS:
The code is completely the same as the one in Tutorial cause i rechecked it many times.
Thanks in advance, and sorry if the question isn't good formulated cause it is mine first post here.